Side Sliding Garage Doors - The door for special fitting situations and requirements
The side sliding sectional door offers many advantages:

1. A lot of space under the garage ceiling
Because the door opens to the side, you can use the entire ceiling of the garage, for example, to store surfboards or canoes. Thanks to its unique design, the side sliding sectional door can also be used in difficult fitting situations with sloped roofs.

2. Fast access to the garage
The so-called wicket door function is standard in the new side sliding sectional doors. This means that both manual and power-driven doors can be opened just a bit in order to get into the garage faster. This is practical and reduces waiting time if, for example, you just want to get your bicycle out of the garage.

The adjacent catalogue provides comprehensive information and, of course, your In-Arc partner would be happy to give you individual advice.
Good reasons to try In-Arc side sliding sectional door HST
Light, quiet, precise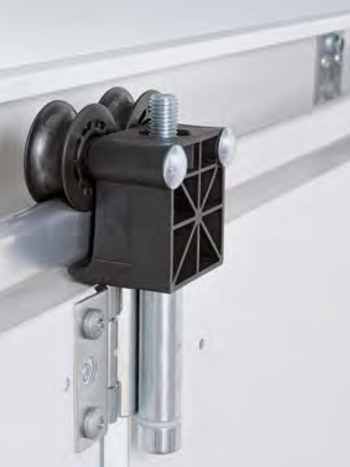 Twin Rollers
42-mm-thick panels with PU foam infill are guided safely and precisely at the top by stable twin rollers and at the bottom in a rounded floor rail. The floor rail is easy to clean, as it is open on both ends.
Reliable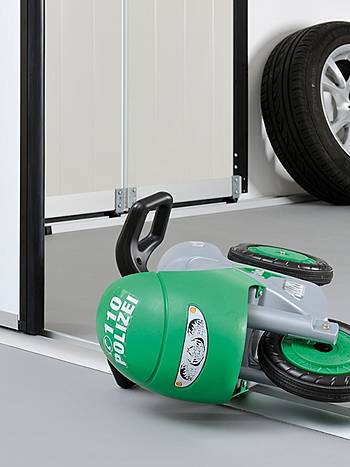 Finger trap protection inside and outside
Optimally shaped door section transitions and hinges prevent fingers from being accidentally trapped
Double automatic safety cut-out
The reliable automatic safety cut-out is active during both the opening and the closing cycle of the door. The door stops immediately if there is an obstacle in the opening zone or in the wall guide. This prevents injuries and damage to vehicles or property.
Automatic
Get into your garage faster
Side sliding sectional doors can also be opened partially to allow pedestrians to pass. This lets you get into your garage faster, without the need for the whole door to be open.
More convenient with automatic partial opening
The passage width can be individually set in doors with an operator. The door is operated via the hand transmitter or the optional door handle with radio module.
Convenient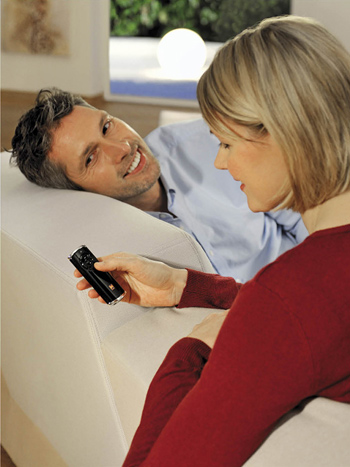 The modern radio system for garage door and entrance gate operators
Our bi-directional, high-security BiSecur radio system is based on future-oriented technology that allows you to conveniently and safely operate garage doors, entrance gates, lights and much more